Regular price
$799.00 USD
Regular price
Sale price
$799.00 USD
Unit price
per
Sale
Sold out
Halumin Master Set Open Cylindrical Lighting Modifier + Accessories
Who Should Get This Set? This set is perfect for photographers who want every Halumin™ option at their fingertips. This set will allow for powering Halumin with speedlights, studio strobes or LEDs. In studio or on location, you have what you need.
Halumin™ is the first lighting modifier of its kind, creating a truly portable and intuitive lighting environment. Halumin sets up in minutes, transforming from the size of a small backpack to photoshoot ready. Professional photographers can work faster while amateurs can get professional results on their first use. The Master Set Includes everything you need to maximize Halumin's potential. The extra accessories for using Halumin in studio mode, powered by studio strobes and continuous LEDs as well as controlled setups in Freestyle mode with a set of accessory legs. The set includes an H18, 2 - Studio Light Adaptors (SLA) and 2 - Accessory Legs (ACL).
Built To Last
The Halumin H18 is engineered with durable materials like heavy polyester ripstop laminate, nylon and tempered steel. It has a 18" staging area suitable for lighting small products, full plates of food, bottles and more.

Open Cylindrical Lighting
Halumin can make your small subject photoshoots quick and easy, even in traditionally tricky situations with open cylindrical lighting. Flat lay compositions, transparent and reflective subjects are made easy with Halumin's open cylindrical (OC) design. Halumin reshapes the light from your favorite flash or COB lights and surrounds your subject with an even narrow cylinder of light. At the same time it flags the light off of your background and camera lens, creating a narrow staging area within the Halumin for your subjects to shine. The controls are intuitive, move your subject away from the camera and the light gets softer. Move it towards the camera the textural details become more pronounced. Move it towards the camera and in front of the Halumin staging area and you have seamless rim lighting. No resetting lighting stands, reflectors, flags and softboxes to achieve different looks.
Tactile Control
Tactile light forming is incorporated into Halumin's patent pending design as well. The integrated light control rings make it intuitive to fine tune your lighting compositions. Simply fold areas of the ring outward where you want more light on your subject or keep them facing inward to maintain an even layer of light.
Light Your Options
Halumin is compatible with multiple kinds of lighting. Out of the box, it can be powered by 1 or 2 speedlights using the included mounting legs. Most brands are compatible but 70ws or higher are recommended for best results. Halumin can also attach to studio strobes and continuous LED lighting via the optional Studio Lighting Adapter (SLA). Studio strobes up to 500ws are ideal. Continuous LED lighting should be limited to fixtures that produce 5400lux @ 1meter (around 120 watts in most cases) to prevent heat damage. Studio Lighting Adapters are also included in the  Studio Set.
Halumin H18
In The Box:
Halumin H18 OC Light Modifier (1)

Deluxe Carrying Case With Shoulder Strap (1)

Detachable Speedlight Mounting Legs (4)

Blackout Strips (4)
H18 Specs:
Dimensions Open (L x W x H) - 36" x 36" x 8" / 914 x 914 x 302mm

Dimensions Folded (L x W x H) - 15" x 15" x 8" / 318 x 318 x 302mm

Staging Area (L x W x H) - 18" x 18" x 8" / 457 x 457 x 302mm

Device Weight - 4 lbs / 1.8 kg
Accessory Leg Specs:
Dimensions Collapsed (L x W x H) - 13" x 4" x 4" / 330 x 100 x 100 mm

Dimensions Extended (L x W x H) - 34" x 4" x 4" / 860 x 100 x 100 mm

Device Weight Each - 1 lbs / 453 g
Studio Light Adapter Specs:
Dimensions Each (L x W x H) - 8" x 8" x 3" / 203 x 203 x 76mm

Device Weight - 2.4 lbs / 1.1 kg
Share
View full details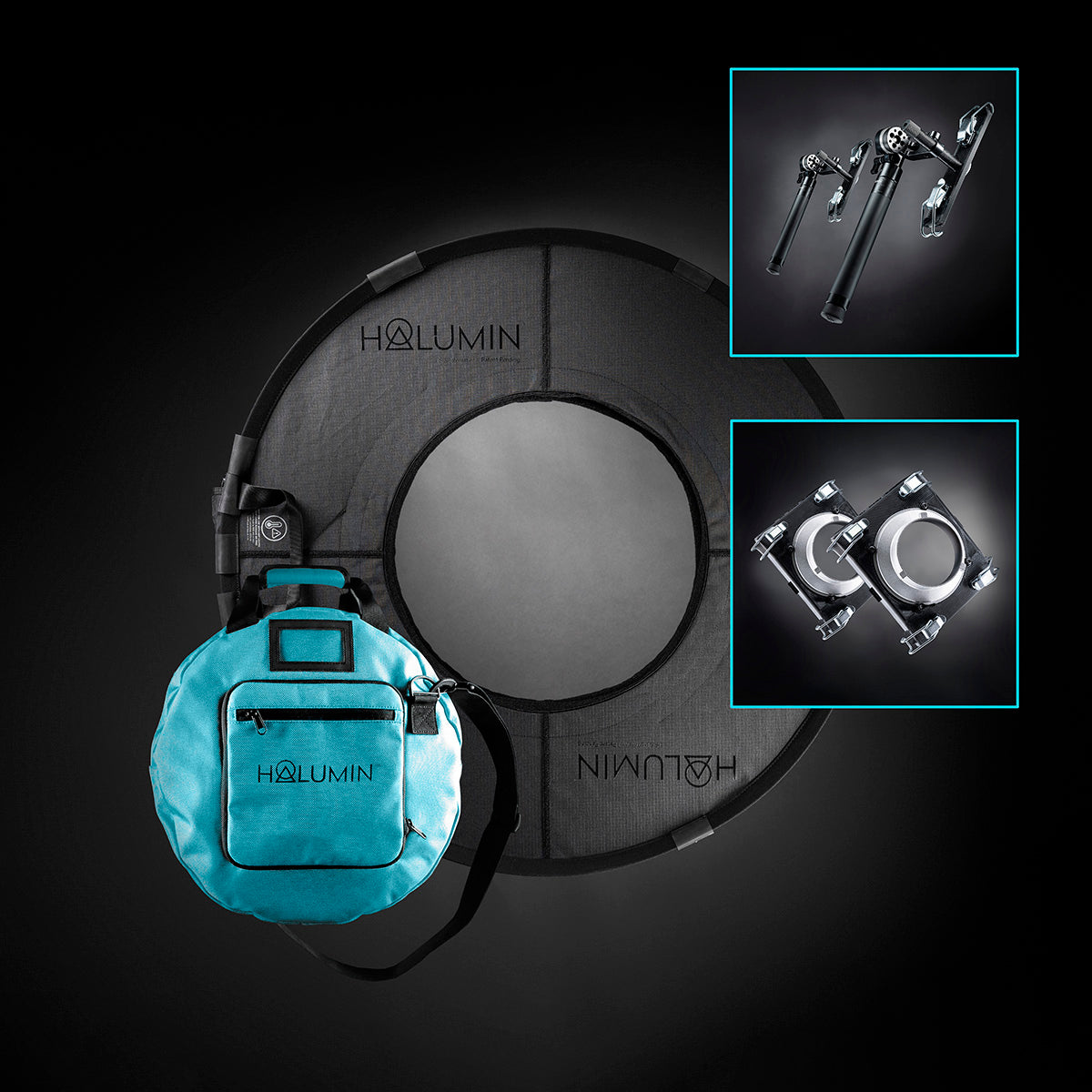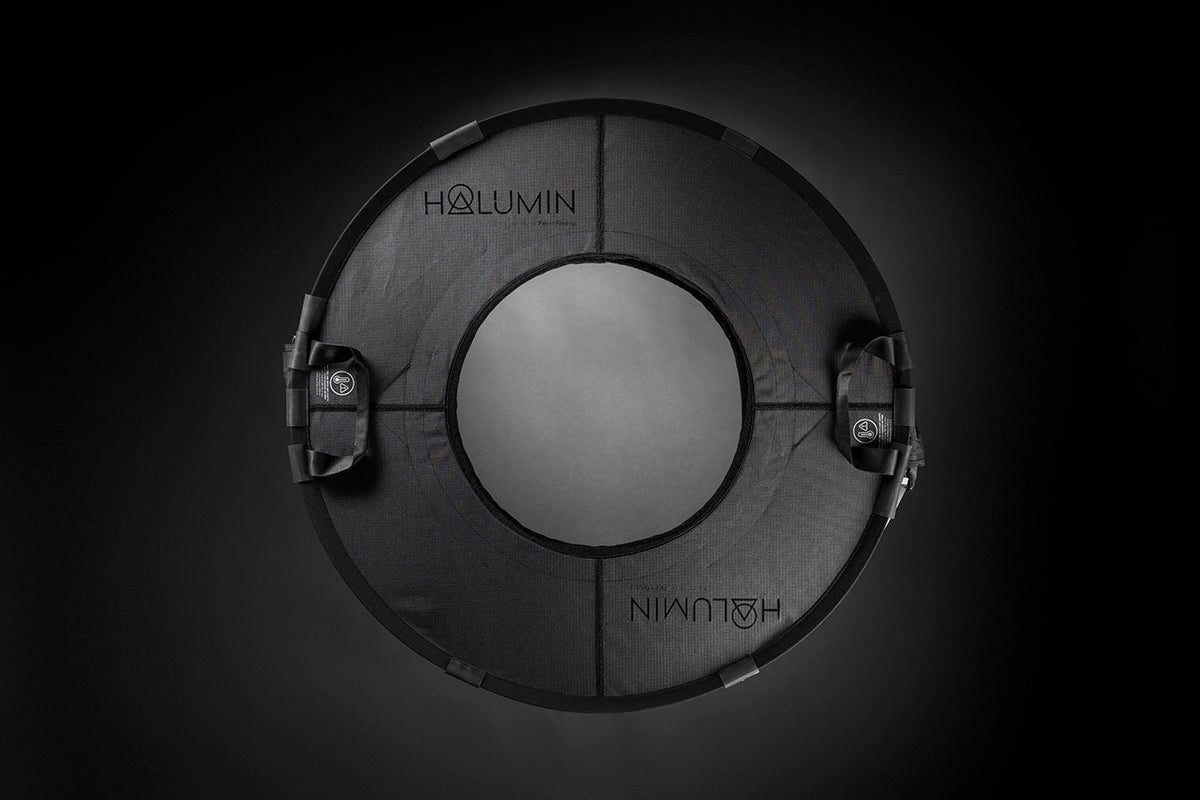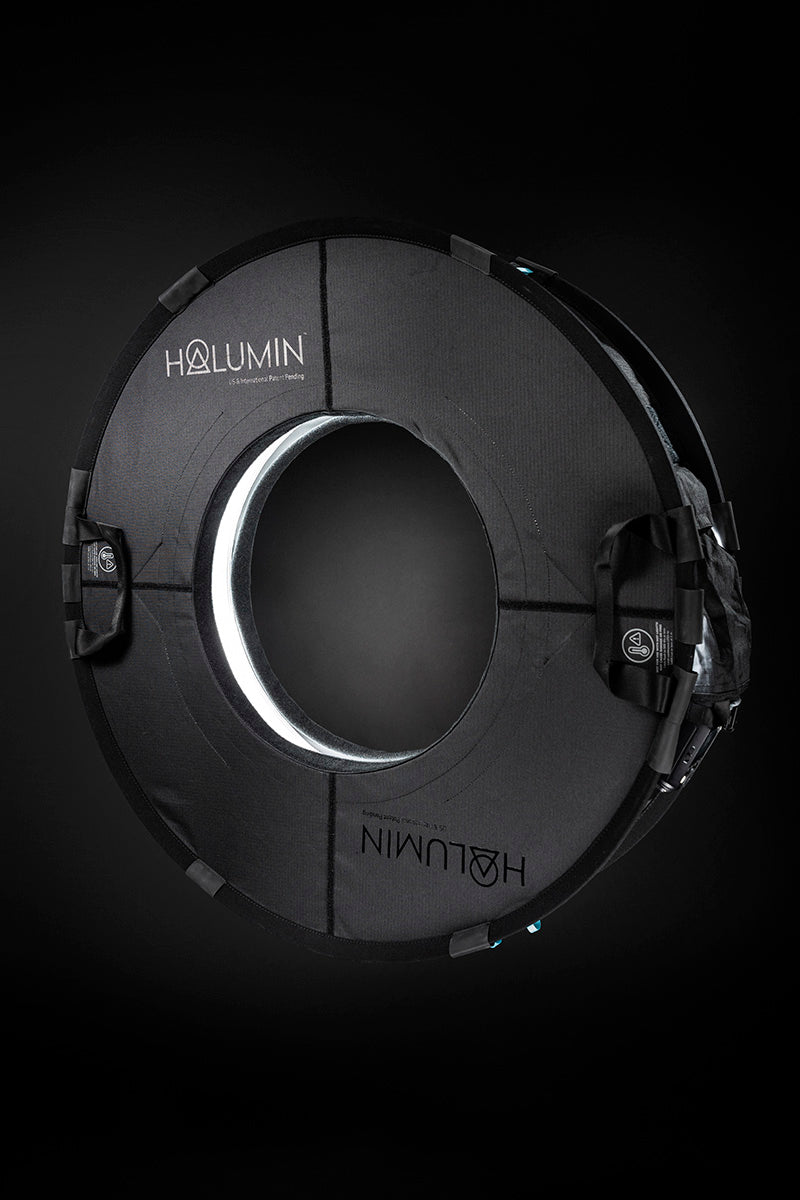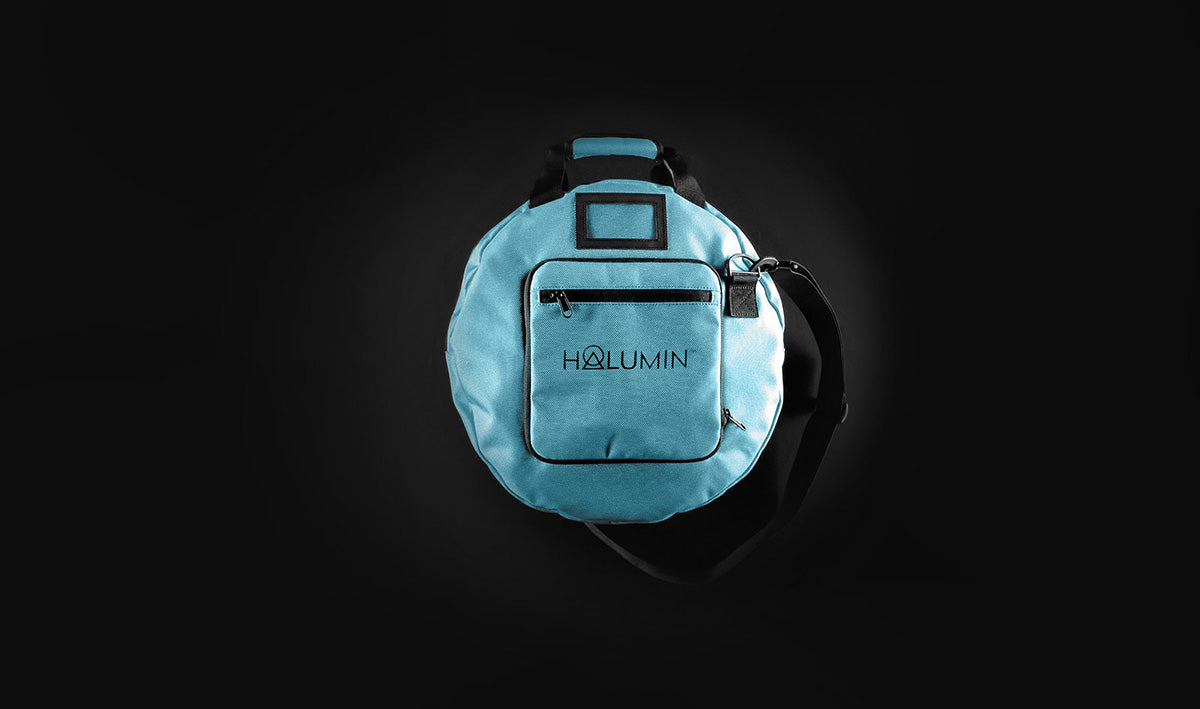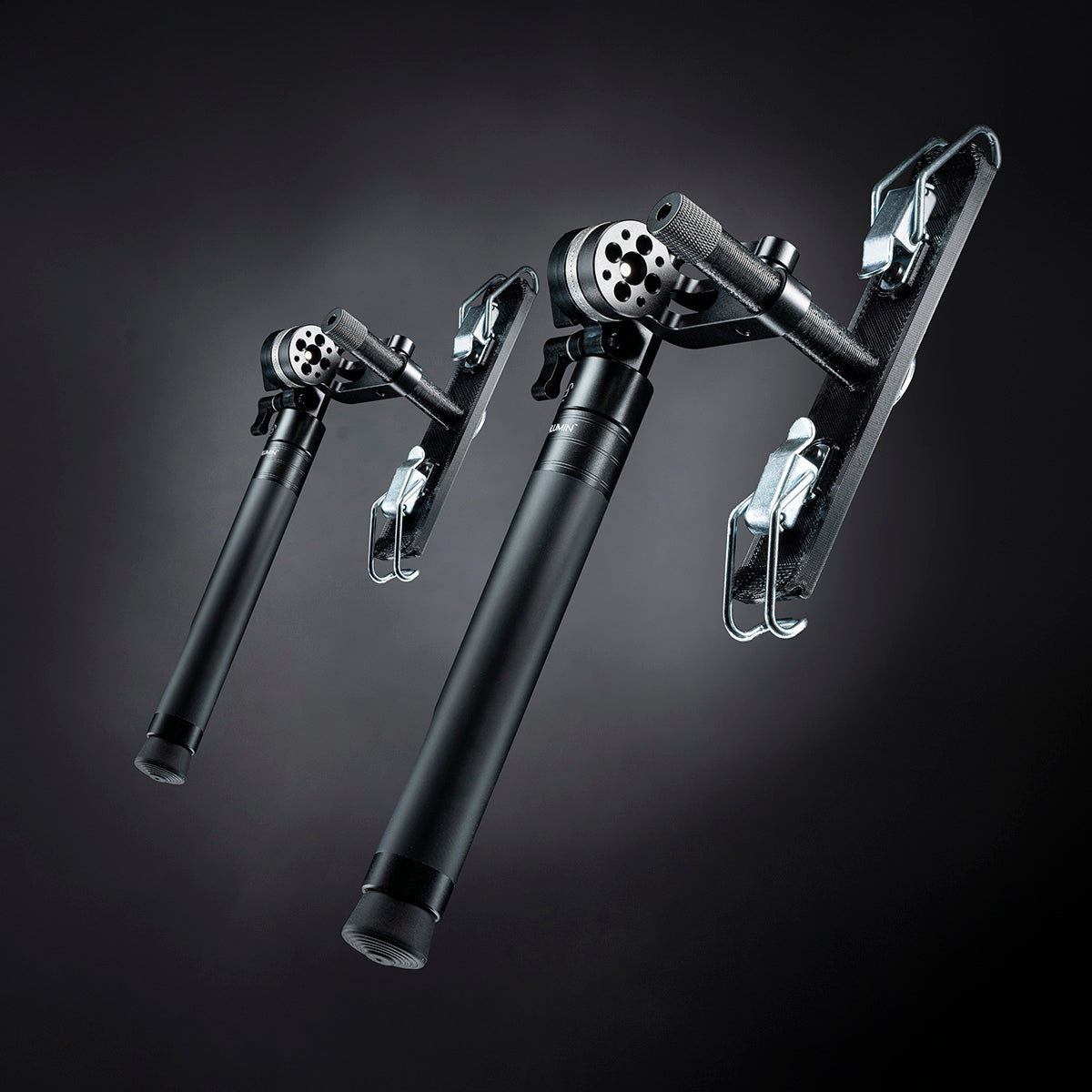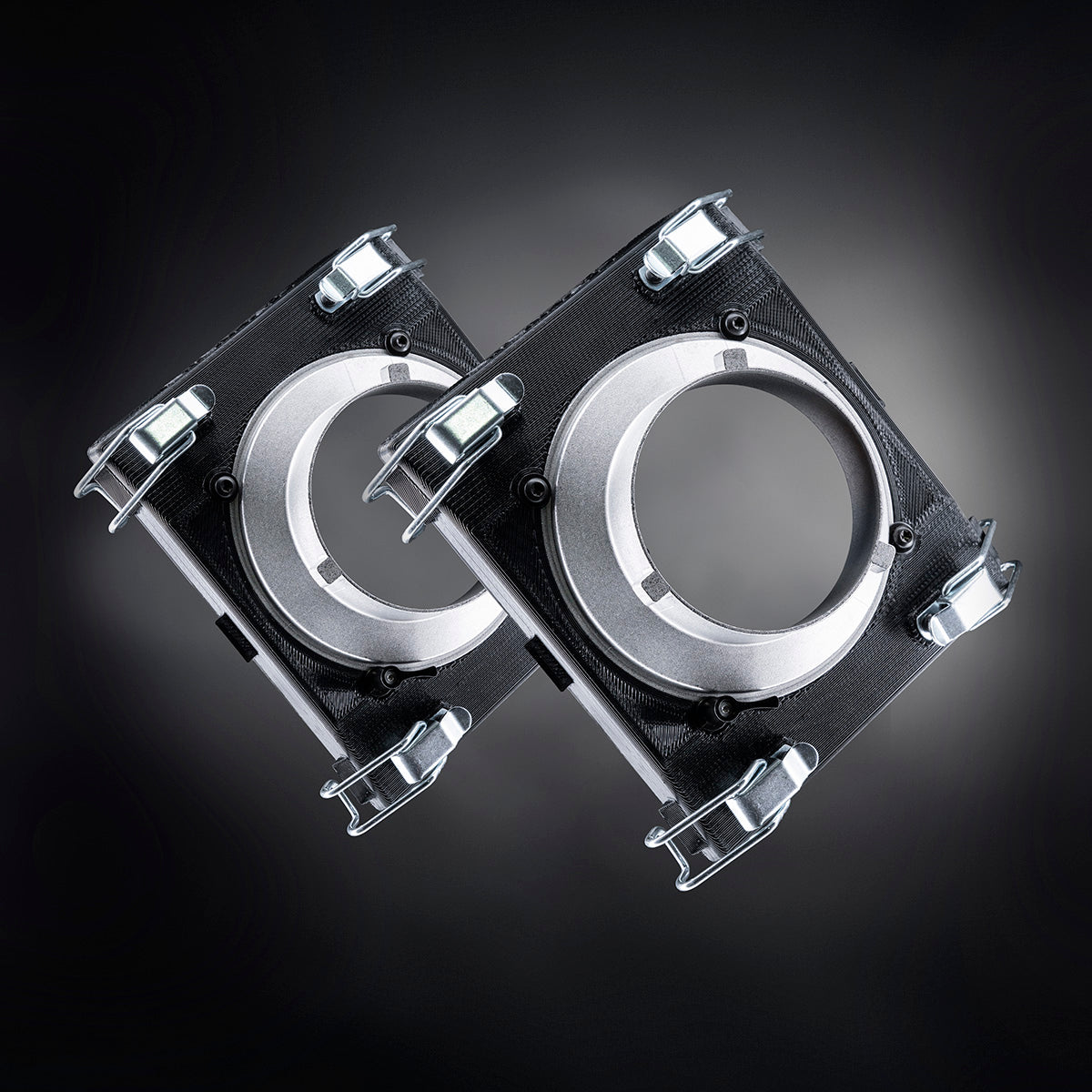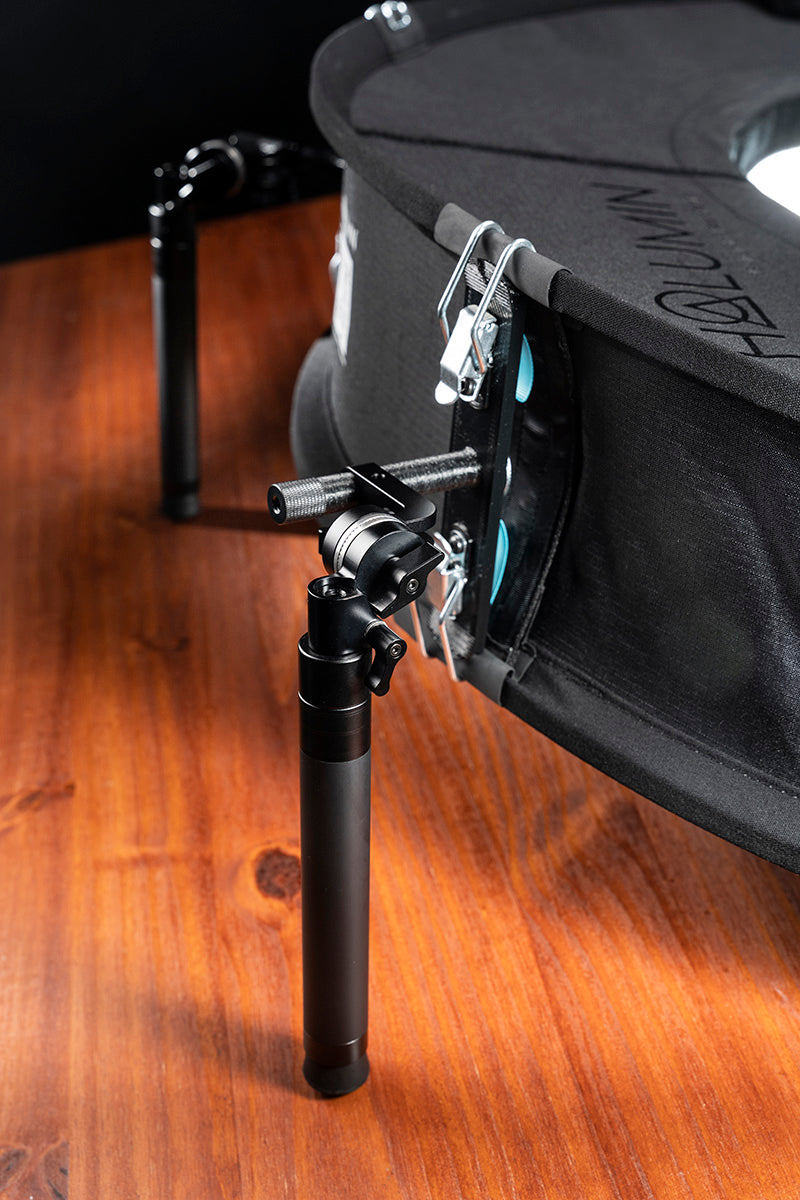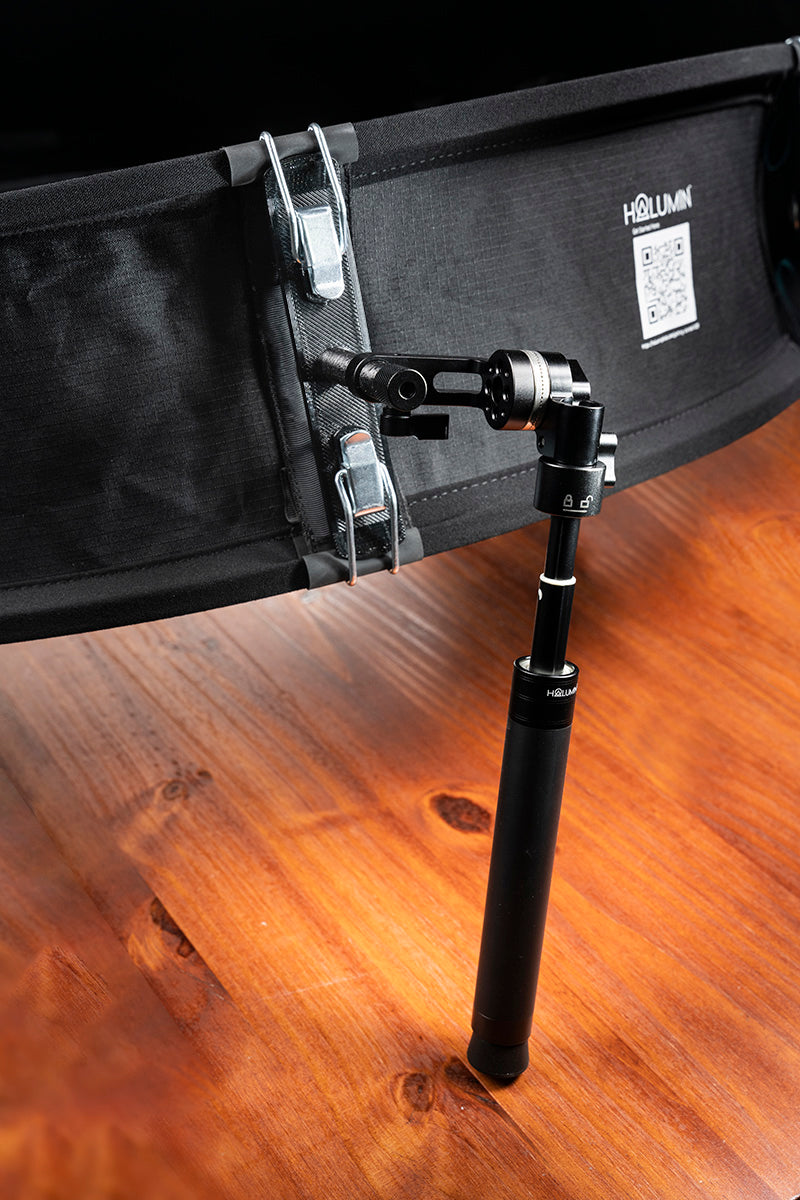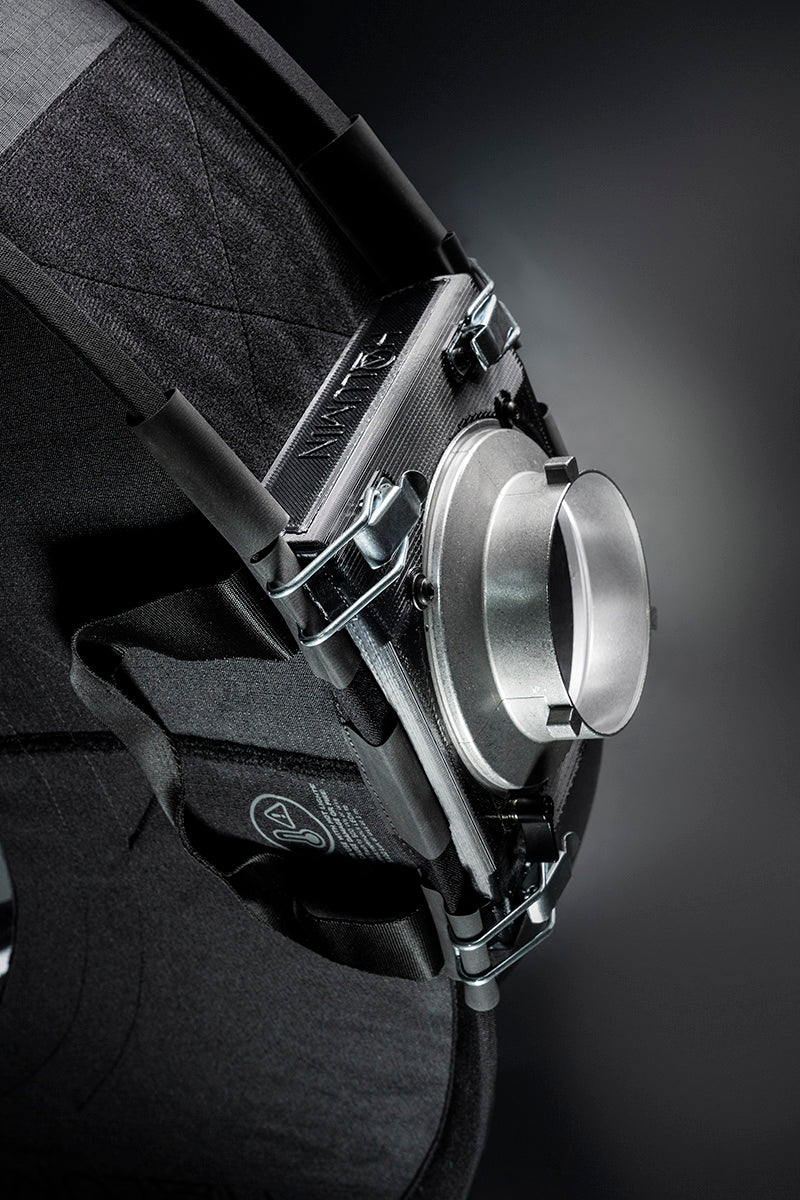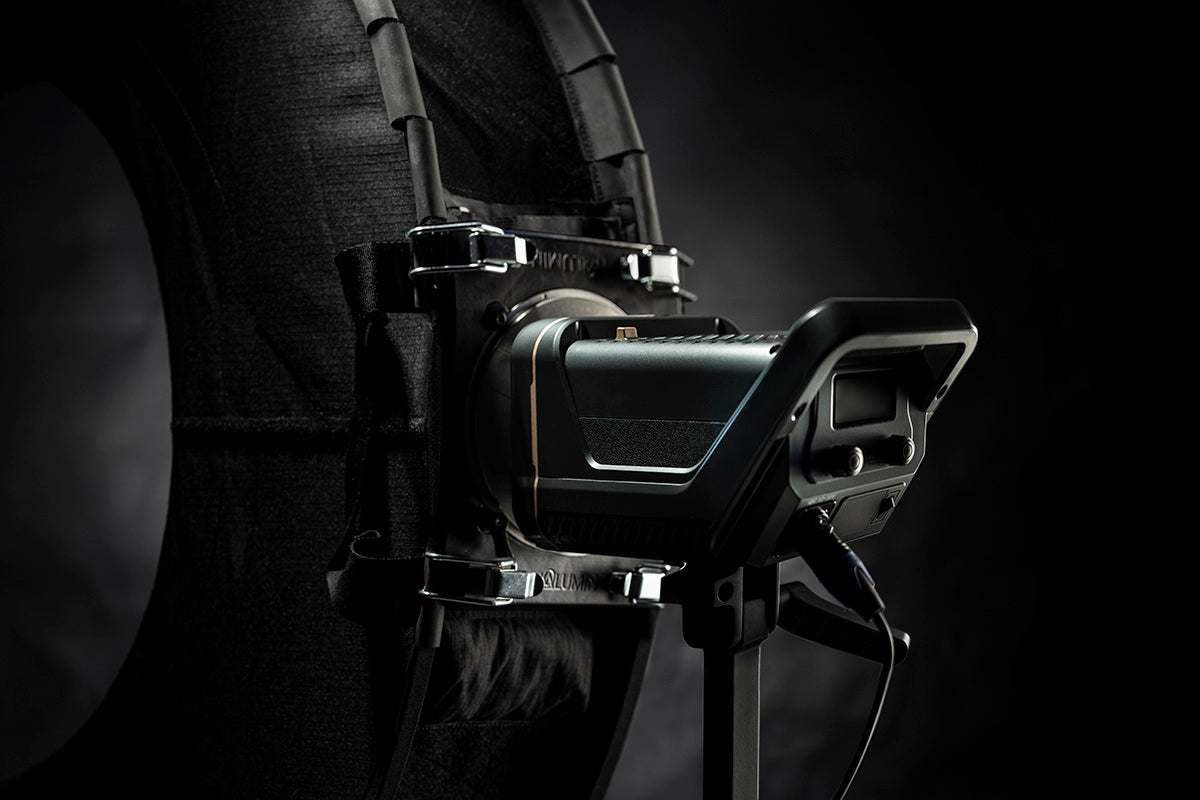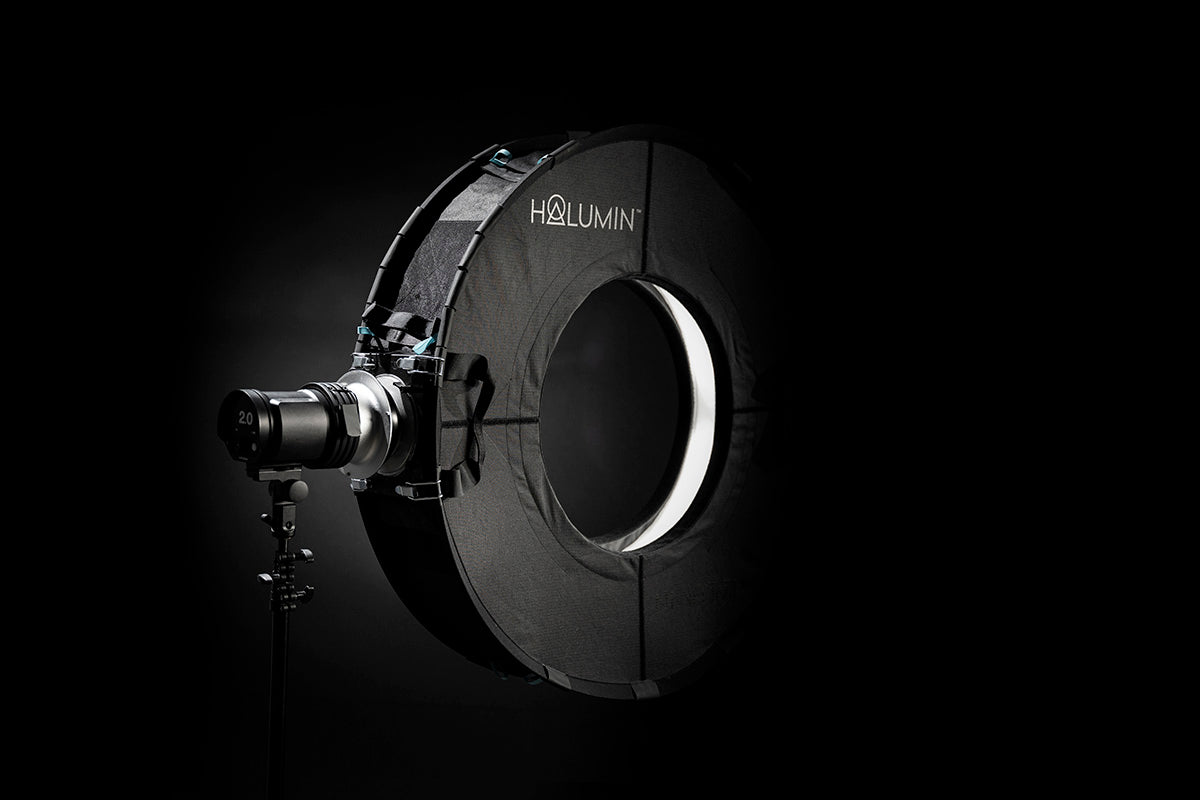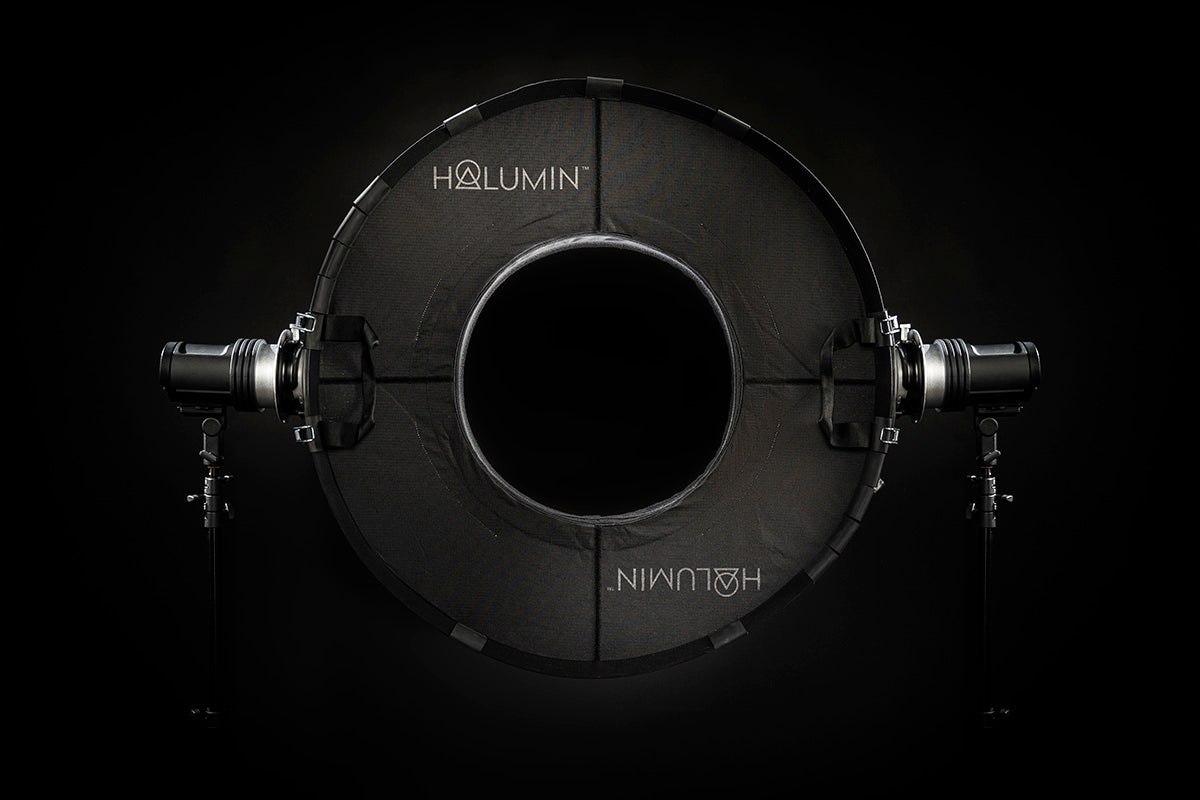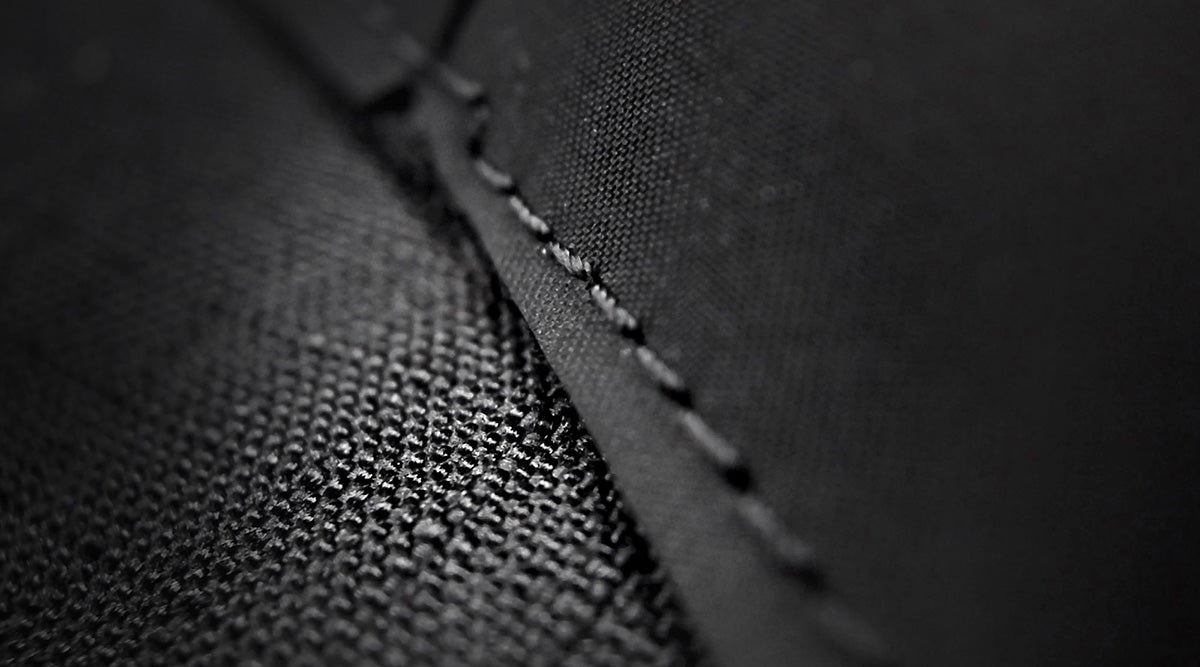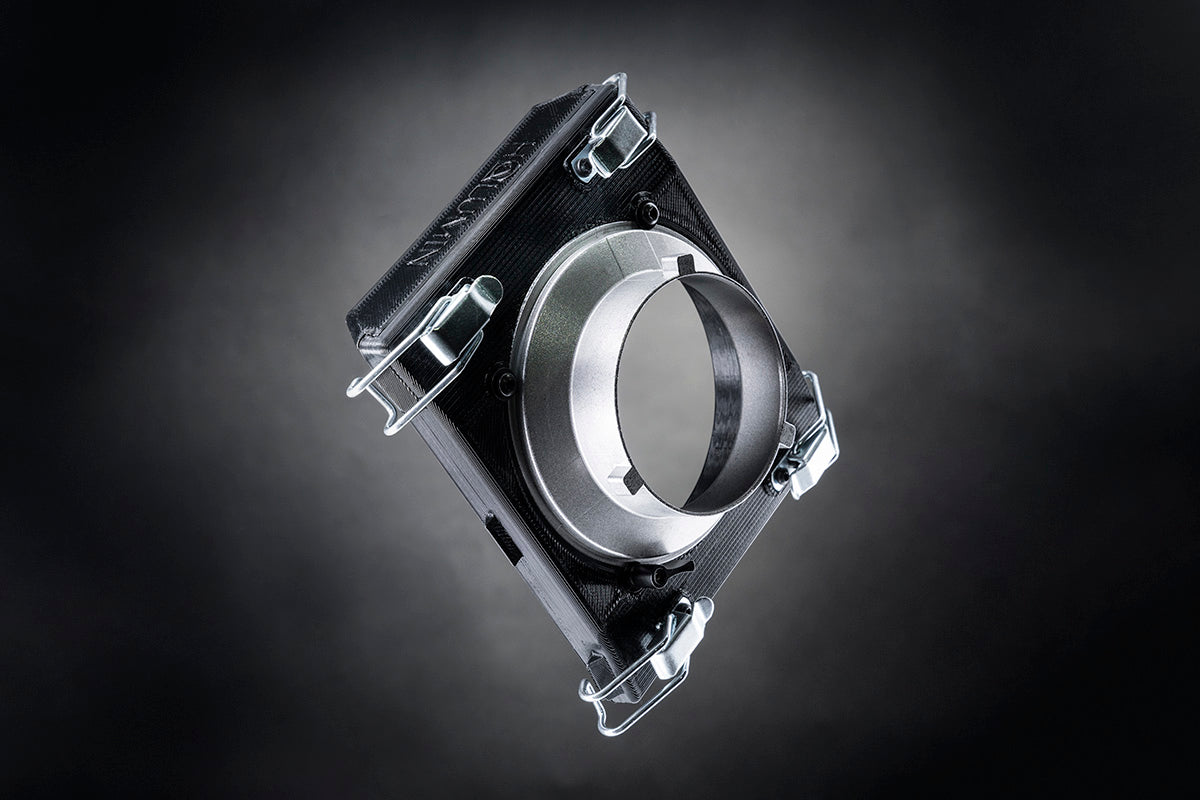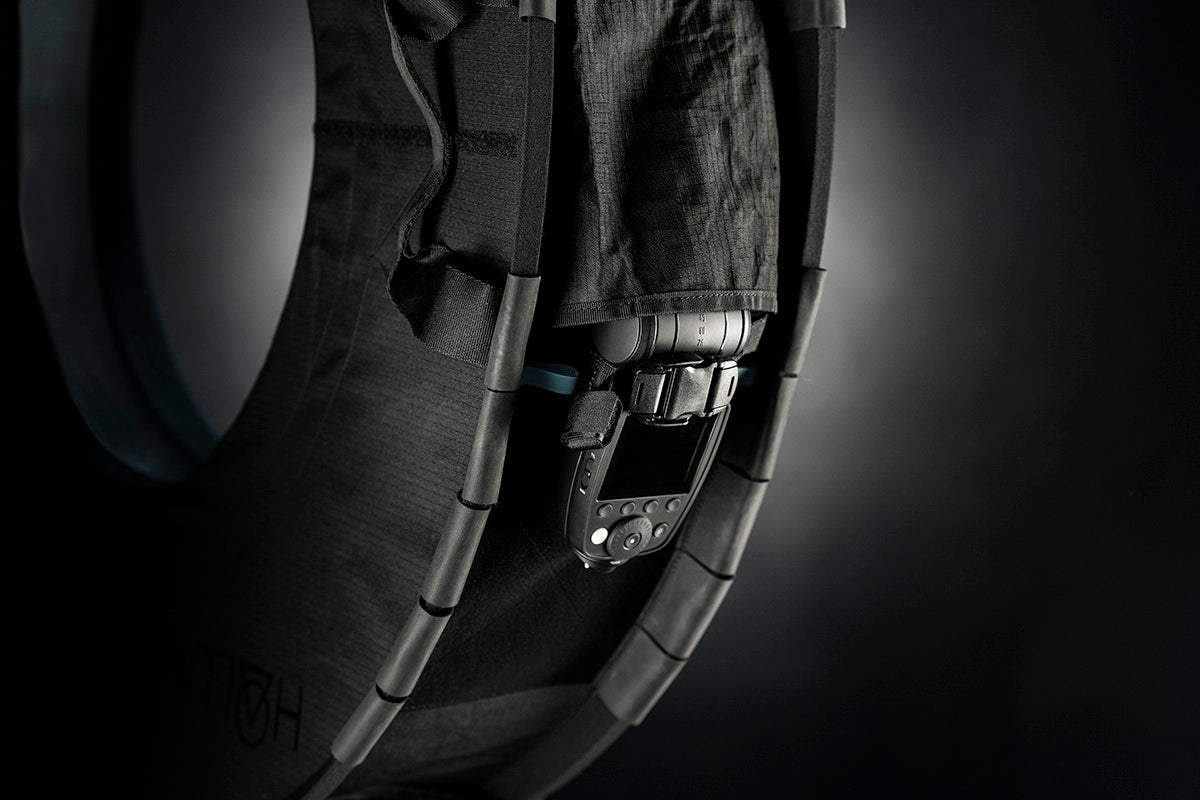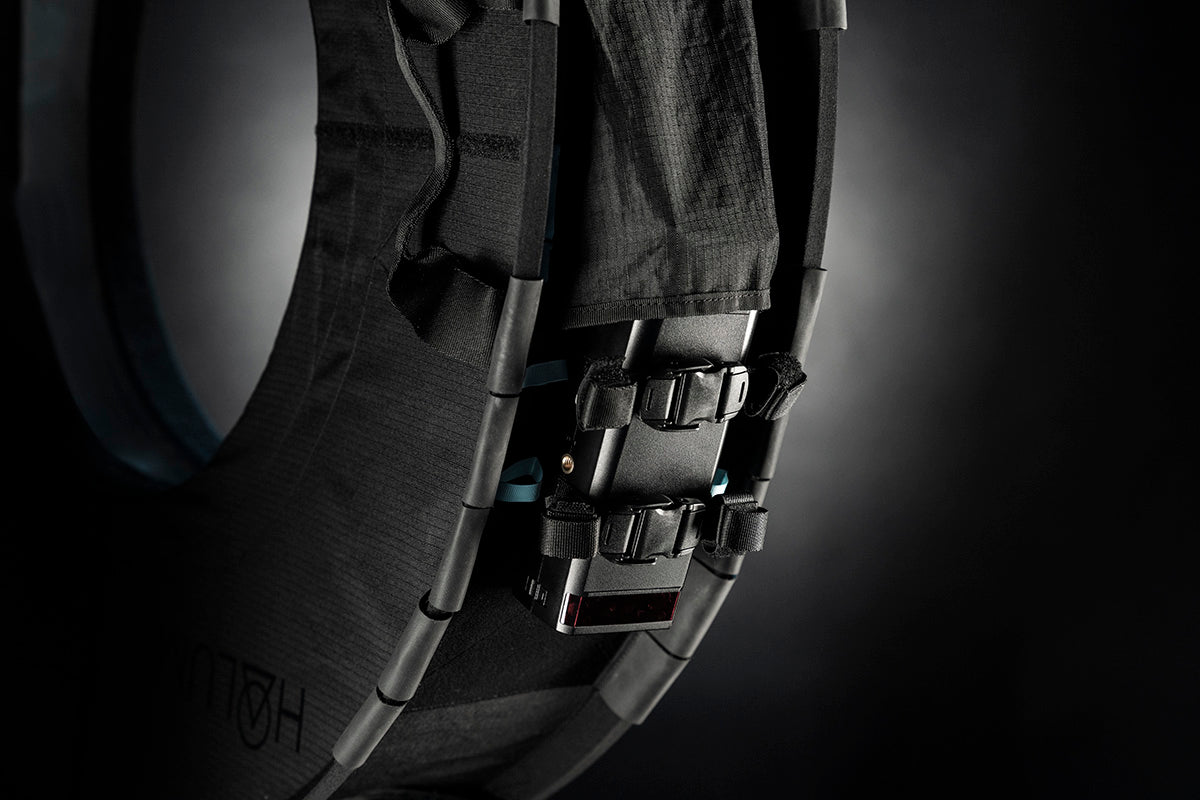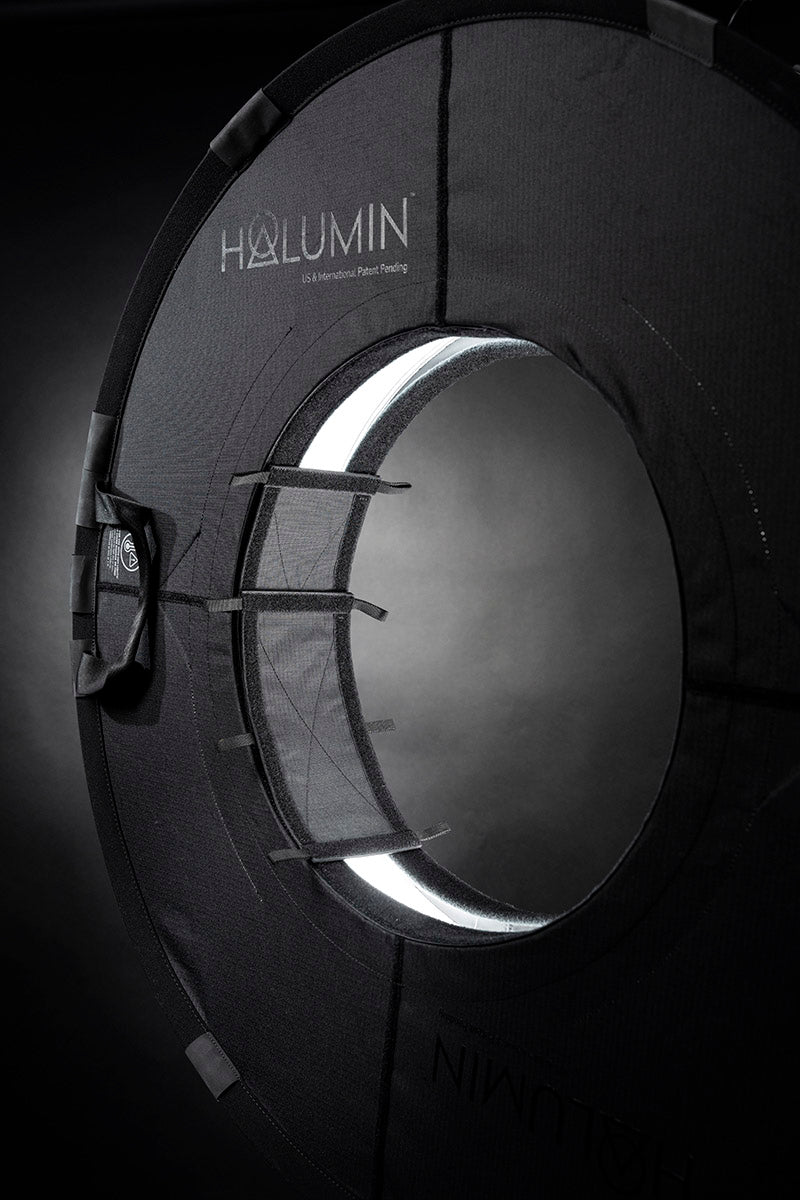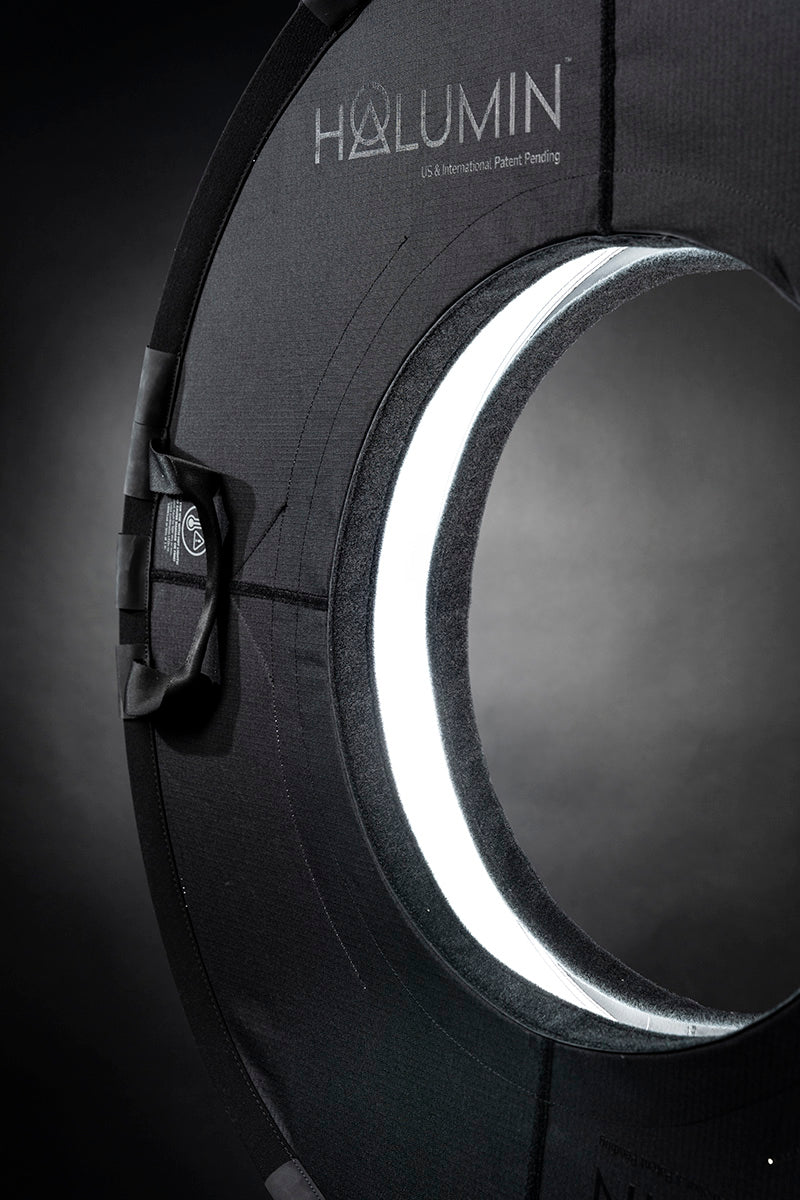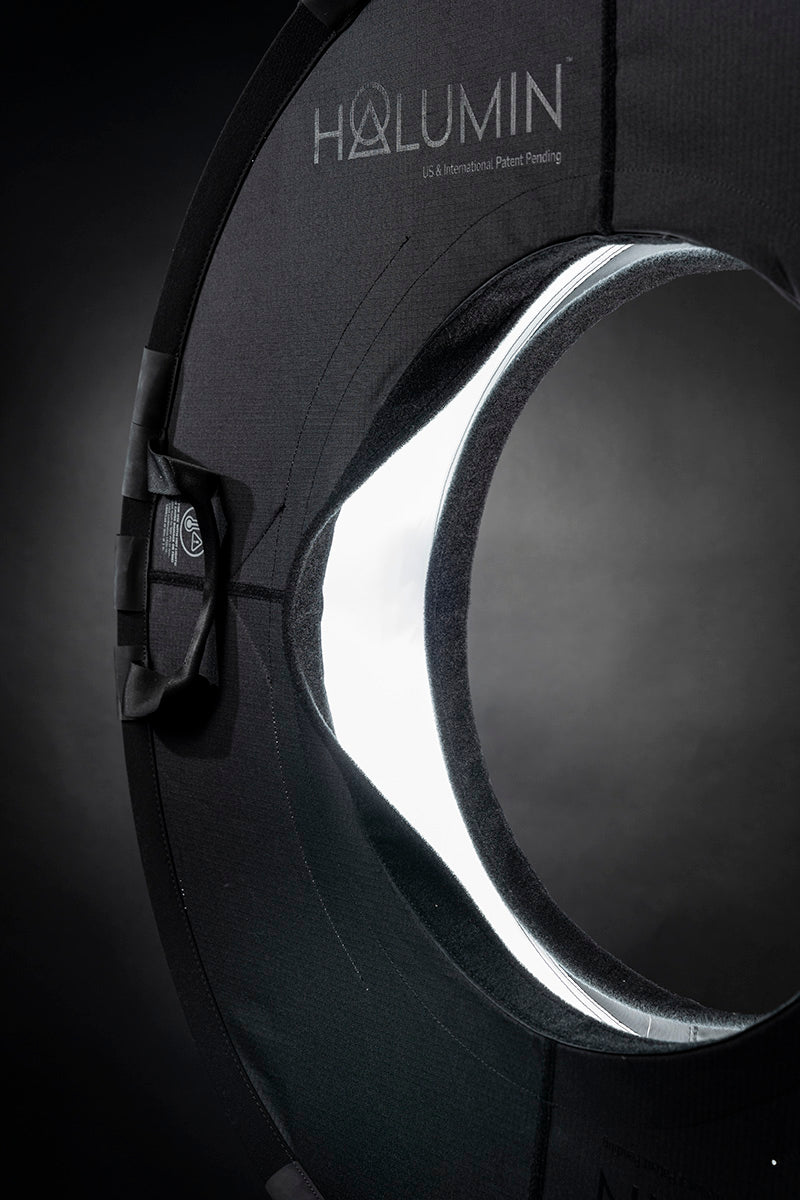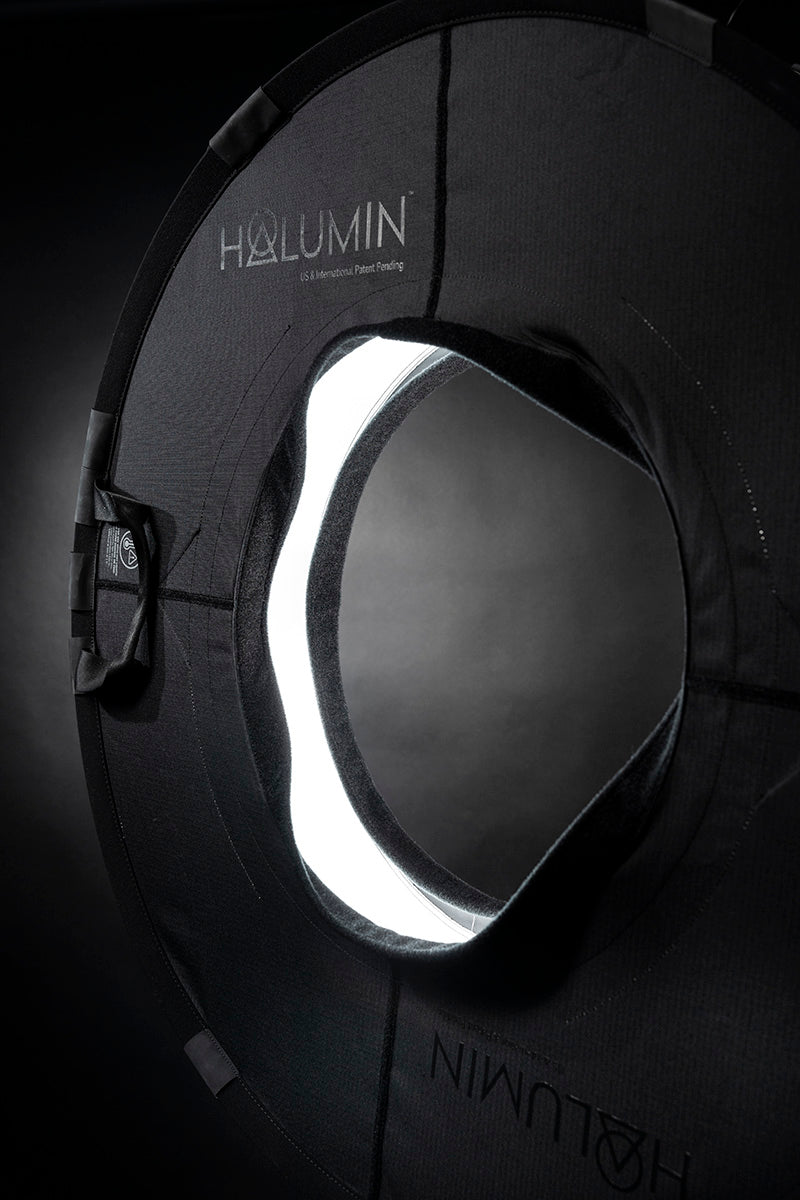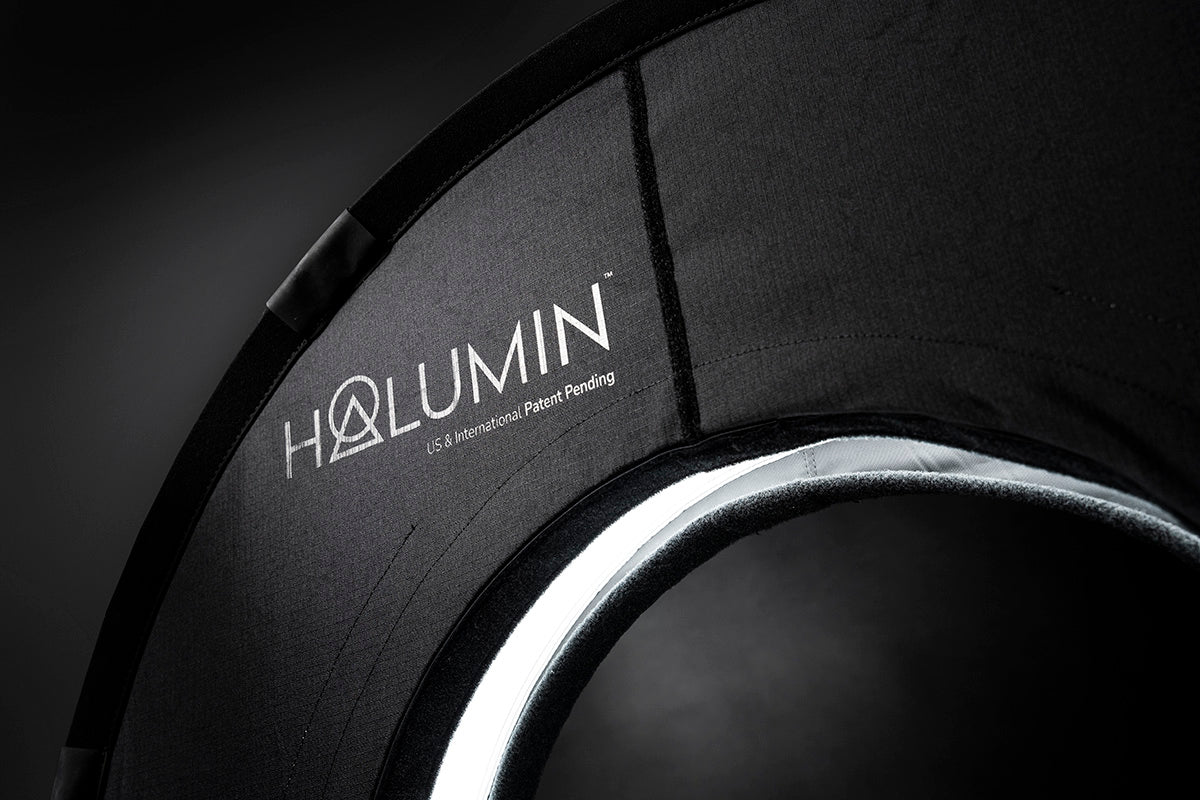 Halumin Makes Capturing Food & Detail Shots a Breeze!
I think I was one of the first people to get the new Halumin H18 set, and I have to tell you, DANG this thing is well built!!! Every component of it is well thought out and carefully crafted. I could go on and on about the build quality, but who cares how well it is built if it doesn't help you to capture gorgeous images quickly and easily, right? Well, the good news is that is exactly what this thing excels at doing! I've never used a lighting modifier that gave me such excellent results with so little work!
To capture a super quick studio quality shot I can strap two speed lite flashes on the sides and hand hold the Halumin from its large and easy to grasp handle. The advantage to this way of working is you can quickly change the angle of the Halumin to get different looks from soft even light, to perfect rim light, to raking light to pull out all the fine details of the object you are photographing. It's super versatile! Or if you like a slower more controlled approach you can add the accessory legs to prop it up at almost any angle to your subject as seen in my setup photo below. OR, if you are working with bigger mono lights, studio strobes, or LED lights for video, you can pop on the studio lighting adapters with the universal Bowen's mount and you are good to go!
If I had one complaint it would be the size limit. The opening for your subject is only about 18 inches in diameter which limits the size of the subjects you can use it with. Of course this size makes the Halumin easier to transport and fold, but I would love an oversized Halumin for use in the studio with larger objects! ;)
Fyi, the photo of the steak and fries was shot with ONLY the Halumin with two speedlites strapped on the sides. I dialed down one of the flashes to give a little shadow on one side.
So Good, It Feels Like Cheating!
I've had this product at my studio for a few months now and I'm nothing short of impressed with it in so many ways. 1) Super easy setup. The whole kit goes together in less than 5 minutes. 2) Quality of light. I've shot for over 20 years and I can honestly say it feels like cheating with how instantly you can create top notch lighting for products. 3) Material quality. It's made of thick, durable materials that wont rip apart after a few uses. 4) Portability. I love how easy it folds up and fits in the carrying case. BOTTOM LINE: I'd buy this again. 10/10.
Amazing Game Changer
As a leading rental house in NY we found the Halumin to be a revolutionary product and a game changer for PRODUCT AND FOOD PHOTOGRAPHY we look forward rent them out to our professional customers
Hands down a 5 star product!
The Halumin has made my work so much easier for me. This one product shapes light in a way that I can only achieve with four different lights. I have been working with a Halumin for over a year now I am not easy on my gear. When I tell you, this is the best made product that I own photographically speaking; I am speaking the truth. A lot of thought, and intention went into this product. It is made really well. If you're thinking about purchasing, Stop. Go ahead and make that purchase and thank me later!